Knyazhy Ostrov is an amazing corner of wildlife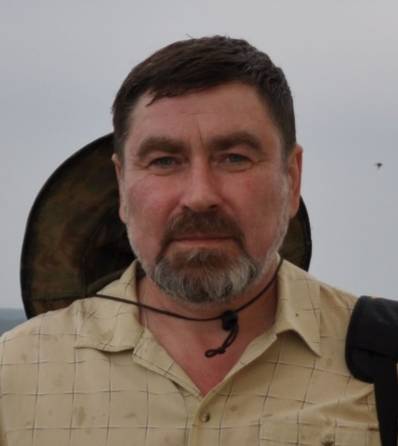 A.S Sorokin
Director of Ecological Centre of Tver State University,
Candidate of Biological Sciences, Executive Editor of Red Data Book of Tver oblast


Knyazhy Ostrov is situated in the northern part of Lake Seliger on the shore of the Beryozovsky Stretch. It is one of the most ecologically clean arms of Lake Seliger. This terrain is specified with the diversity of land cover, such as crust, rock sequences, relief. There are lots of streams, swamps and underexplored areas. Here you can find typical mixed, spruce and small-leaved forests growing in podzolic, sod-podzolic, sod-podsolic-gley sandy soils. Various flora is represented by forest, swamp, meadow and lake communities, typical for the southern taiga.
As this territory is far from the negative sources of impact and nature of this area is various, many rare and endangered species of animals, plants, mushrooms and lichens are preserved here. These species are fixed in the Red Data Book of the Tver oblast and require special attention and control.
Over the water surface of Seliger you can see large birds of prey, listed in the Red Data Book of Russia.
Fish eagle
hunts here, flying and deftly snatching a large fish right from the lake.
White-tailed eagle
, the largest feathered predator, also lives here. It is easy to recognize this bird by the two-meter wingspread and the white tail. You can meet flying flocks of rare waders along the shore. They are the
black-tailed godwit
with a long straight beak and the
Eurasian curlew
with a curved down beak.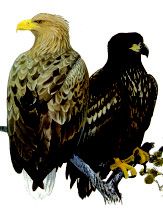 White-tailed eagle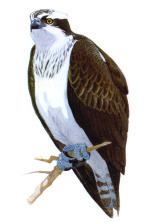 Fish eagle
If you visit the forest, you can also find rare species of flora and fauna. The lungwort grows in large trees sometimes. This lichen got its name because of its resemblance to the human lungs. It is very easy to breathe here. Bushy lichens, hanging from the trees, and all kinds of usneas symbolize the air purity. You can find neckera pennata. It is a rare moss growing on large aspens. It forms large turf on trunks, similar to a puffy green beard.
You can meet
coral hydnum
. It isa rare mushroom, growing on large fallen trees and stumps. It's easy to notice. Large milky white fruit bodies really resemble coral in shape!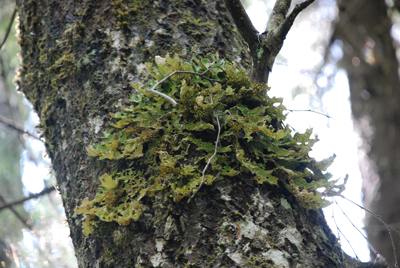 lungwort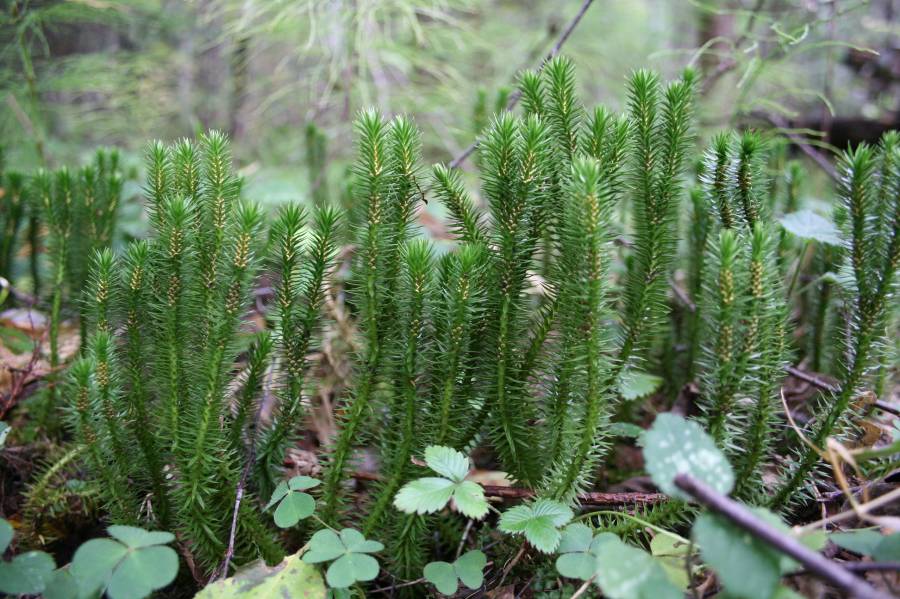 huperzia selago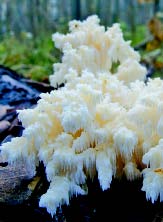 coral hydnum
Sometimes you can see
huperzia selago
among the ground cover. It is a rare earth moss with bright yellow sporange looking through thin and stiff leaves. This kind reminds us that we are in the southern taiga.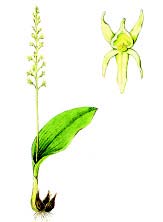 adder's-mouth orchid
You can rarely find a small northern orchid. It is an adder's-mouth orchid. It has just one leaflet and a low yellow-green inflorescence. You can understand that this is an orchid by careful examination the shape of the flowers.


And if you reach a forest swamp, you can meet cranes. You can easily understand that they are near by their specific clang. The crane can not be confused externally with other birds. They brood here in dense swamps. As for rare swamp plants you can see crowberry here. Though it has black berries, it's not suitable for eating. But cloudberry is quite a different story! But this kind of berry is rare in this area


You can see even more kinds in these amazing place! Knyazhy Ostrov is a unique corner of wildlife of Seliger!
© 2016 Residence "Knyazhy Ostrov"
Tver oblast, Ostashkovsky district, Moshensky rural district, Knyazhoe village